Rubbish Removal made easy with 1300Rubbish
Rubbish Removal experts.
We pride ourselves on our fast, friendly, reliable Rubbish Removal service – but it's how we do it that makes us different. With over 15 years' experience our family owned, Australian company is a fresh take on Rubbish Removal, here's a few reasons why:
We're 'Hands-on' – We do all the work for you… we even sweep up afterwards.
Trucks NOT Bins – No permits or wasted time, and we can access almost any location.
Professional – We're proud to be Rubbish Removal men, we're on-time, clean and friendly.
Accommodating – there's no Rubbish Removal job too big or too small, we love a challenge!
Straight-up – what you see is what you get, no hidden costs and no excuses!
Rubbish Removal comes in all shapes and sizes, please give us a call to see how we can help
Free Rubbish Removal quote – call 1300 78 22 47 or fill in the online form
Rubbish Removals
From Adelaide to Perth we have Australia's Rubbish Removal covered. On a typical day we'll collect unwanted furniture in Sydney, do some green waste removal in Brisbane, get some rubbish collection done in the Gold Coast and some waste disposal in Melbourne. We are the skip bin hire alternative – we pick up the rubbish where it lies. When you see our red trucks on the road – give us a wave, we are some of the friendliest Aussies you'll meet.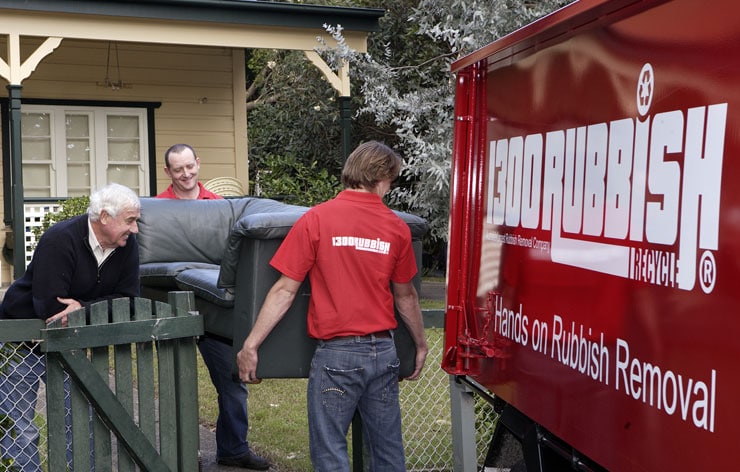 We provide a tailored solution to your rubbish problem. Using efficiency made possible through innovation and technology we offer prices that are hard to beat.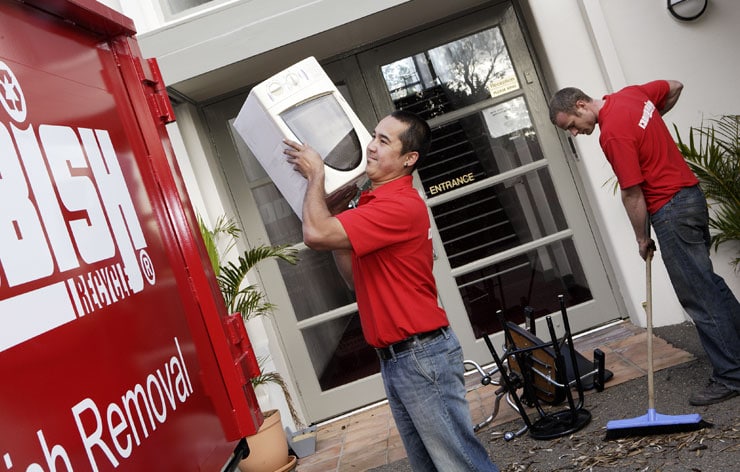 We Do All the Loading For You
You don't have to lift a finger – we pick up the rubbish where it lies. Once we've loaded your rubbish onto the truck, we do a thorough sweep-up.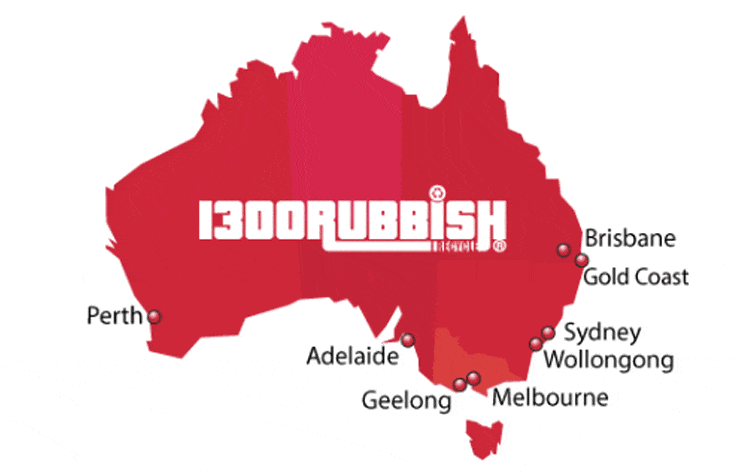 We service Sydney, Melbourne, Brisbane, Perth, Adelaide, Gold Coast, Wollongong and Geelong. To find out if we service your suburb click on the read more button below.