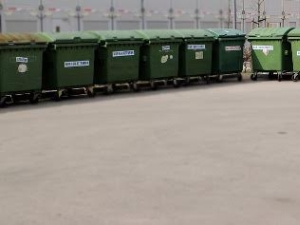 If you're planning to do some house cleaning or you have just wrapped up a construction project that needs some cleanup, it may be wise to consider renting a garbage bin. Renting is absolutely a simple, quick and easy way to clean up at the end of a major project. So long as you have an appropriately sized bin, your cleanup project will surely be like a breeze.
Whether you are cleaning certain areas around the house, having a minor remodeling, or doing a rather big and all out cleaning, there is always a garbage bin that will meet your needs. Figuring out the right bin will surely depend on what your cleanup project is for.
Garbage Bin Sizes
Garbage bins are usually available in a number of sizes. To get the most out of your garbage bin rental, you should be able to identify first the extent of your cleanup project. This way, you would know the right size of garbage bin you need to rent as well as the number of bins that are enough to cover the entire project.
There are at least three most common sizes of garbage bins that are sought after by most households.
240 litre bin. It is the perfect bin for very light cleanup projects.
660 litre bin. It is well suited for cleanup projects that are light to medium.
1100 litre bin. It is the perfect bin for remodeling, interior de-cluttering and other projects that involve interior cleaning.
There are also cases when a cleanup project would require a larger garbage bin. You can consider yourself lucky if all garbage bin sizes are available in your area. There are some areas where only certain garbage sizes are available for rental.
Things that you can never put in a garbage bin
Garbage bins are usually rented at renovation and construction projects because of the way they provide easiness in getting rid of any types of unwanted rubbish and old construction items at the site. While these bins can be used in a wide range of rubbish items for disposal, there are a few types of rubbish that cannot be accommodated for safety reasons.
If you need to dispose the following items, bear in mind that it may be dangerous to dispose them in a garbage bin.
Tires – It is best to take old tires to a recycling center.
Electronics – These items can also be brought to electronics recycling plants where they are recycled.
Batteries – Whether the batteries come from appliances, cars and other vehicles, they should be collected and then set aside.
Paint – If you still have a full can of paint, you can either take it back to the shop where you bought it or you can donate it to non-profit organizations.
Motor Oil – For a safer disposal of motor oil, pour it into a plastic container and then properly seal it. Bring it to a recycling center or any service station.
You can call our office at 1300 Rubbish for your garbage bin rental needs. Just dial 1300 78 22 47 and our friendly customer service team will be more than glad to answer all your queries.
---