If you've been planning to move out of the apartment at the end of a lease term, you may have to consider doing an end of lease cleaning prior to leaving the place. While such action tends to be taken lightly by some tenants, it is actually one of the major concerns of most landlords and flat owners. Tenants are expected to leave their rented space clean and without any trace of rubbish upon vacating the place.
Easy End of Lease Rubbish Removal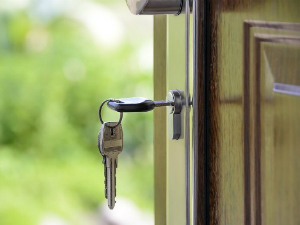 Some tenants have the impression that rubbish removal at the end of a lease is something that they can do themselves. They thought that it's just a matter of being able to lift, push, and move things from one spot up to the doorstep. However, doing all of these can be time consuming and may even be damaging. Surely, you wouldn't want to leave a scratch on the wall and on the floor because of too much pushing and carrying of the furniture.
The most practical and recommended solution is to get professional rubbish removal services. At 1300Rubbish, we make sure that all kinds of rubbish in the apartment are removed along with the guarantee that the service is carried out at your most convenient time. Leave the lifting and carrying to us and see how the place transforms into that similar state when you had first moved in.
Commercial End of Lease Rubbish Removal
Once your commercial lease has reached its expiration date, you have the responsibility to return your rented space back into that same condition when your lease has started. This is to ensure that you will get back your bank guarantee which is the standard clause included in a commercial lease agreement.
Some of the things that you should consider doing upon the end of your commercial lease are:
1. repairment of any damage
2. restoration of standard finishes
3. removal of all fixtures and other joined areas
4. revival of all electrical cabling and data to their original state
End of Lease Rubbish Removal Items
Whether you are renting a 1-bedroom apartment or even a bigger space, our team at 1300 Rubbish will take care of every bit of rubbish found in every room. To give you an idea, here are some of the items that we can take in a rubbish removal service: bed frames (including the mattresses); ceramics; metal; lawnmowers; carpet, computers and monitors; fridges and freezers; lounge chairs; desks; baths; white goods; televisions; house rubbish; wood; and garden waste.
Don't ever think about leaving something behind such as a new coffee table or an extra bed and have the notion that you're doing your landlord a favour. In reality, there are certain safety rules that come with furniture in rental properties which, if not observed, will cost you charges for simply leaving them.
Call today for a fast and reliable end of lease service.
Just dial 1300 78 22 47 to get a quick and obligation free quote. Whatever time of day you need the service and no matter how soon you need to get things done, we make sure that you get the most professional and efficient service from beginning to end.
Excellent
4.9
★
★
★
★
★
Based on 724 reviews from
Brooke Cherie
★★★★★
Very happy with the service from booking to collection. Staff are friendly and professional. I would definitely recommend and I will absolutely call in the future for more collection services.
Jane Lovell
★★★★★
Quick service, friendly team, and job done.
Lisa
★★★★★
Professional, punctual and great job
Lari
★★★★★
Great experience, crew were friendly, efficient and great at what they do. Customer service was also amazing. Was by far the most reasonable quote I recieved and they went above and beyond for the job. I offered to help but they were happy to do everything themselves. Highly recommend!