Know Your Scrap Metal Items
Scrap metal includes any large unwanted item that is made from at least 51% metal materials. If it's below 51% it might not qualify as scrap metal.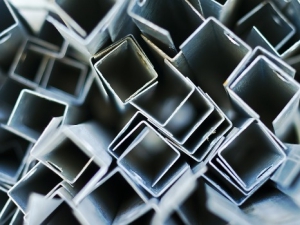 At 1300 Rubbish, we can pick up a wide array of non-ferrous and ferrous metals including:
iron
copper pipes
bicycles
aluminium
stainless steel
tire rims
car batteries
brass and lead
metal cabinets
exercise machines and equipment (weight benches, treadmills, etc.)
grills, lawnmowers
metal doors
iron furniture and railings
shower stalls
sewing machines
metal lawn chairs
automotive parts (should weigh no heavier than 60 pounds or 28 kilos),
wire clothes hangers
pots and pans
large household appliances (stoves, wall ovens, microwave ovens, freezers, dishwashers, dehumidifiers, clothes washers, clothes dryers and air conditioners)
Easy Scrap Metal Pick Up
Discarding unwanted scrap metal is a difficult task to DIY.
By calling our team at 1300 Rubbish, you can count on our scrap metal pick-up services to take care of all your scrap metal disposal and recycling needs.
We can handle all types of scrap metal and provide all the help that you need.
All of our removal services include a tidy as well, so all rubbish and debris will be cleaned by us.
Non-acceptable Scrap Metal Items
While we handle a wide variety of scrap metals, there are certain items that we don't include in our scrap metal pick-up services.
In general, we don't collect the following items:
Cars, vehicles and automotive parts that weigh more than 60 pounds or 28 kilos. Contact any automobile wrecking companies or automobile parts recyclers for assistance on their proper disposal.
Propane tanks or oxygen and any other containers under pressure.
Emptied cans of oil-based and latex paints
Scrap Metal FAQs
Where Can You Pick Up Scrap Metal From?
1300 Rubbish services all major cities and suburbs around Australia.
What Scrap Metal Can You Pick Up?
We can pick up a wide range of scrap metal items. Our most common jobs include stainless steel, broken machinery, iron, copper pipes, bicycles, aluminium, grills, tire rims, car batteries, pots and pans.
How Much Does Scrap Metal Pick-Up Cost?
Will My Scrap Metal Be Recycled?
Selected scrap metal can be recycled when it meets specified criteria. We take rubbish removal seriously and prioritise safe, and environmentally responsible removal. Our team ensures they follow all government and council regulations to ensure the environment is protected.
Excellent
4.9
★
★
★
★
★
Based on 724 reviews from
Brooke Cherie
★★★★★
Very happy with the service from booking to collection. Staff are friendly and professional. I would definitely recommend and I will absolutely call in the future for more collection services.
Jane Lovell
★★★★★
Quick service, friendly team, and job done.
Lisa
★★★★★
Professional, punctual and great job
Lari
★★★★★
Great experience, crew were friendly, efficient and great at what they do. Customer service was also amazing. Was by far the most reasonable quote I recieved and they went above and beyond for the job. I offered to help but they were happy to do everything themselves. Highly recommend!