Hoarding & Deceased Estate Rubbish
Hoarding & Deceased Estate Rubbish
We cater for deceased estate and hoarding rubbish collection by offering a full-service rubbish collection and clean. A process developed to leave you with a spotless and ready-to-use space by the time our team leaves.
We cater for deceased estate and hoarding rubbish collection by offering a full-service rubbish collection and clean. A process developed to leave you with a spotless and ready-to-use space by the time our team leaves.
Hoarding & Deceased Estate Rubbish
The effects of hoarding can be substantial on one's well-being and overall happiness. A cluttered or severely junk-filled home can make simple tasks near impossible and create an unsanitary environment that is just not a great place to be. Typically the most difficult part of the hoarding cleanup process isn't the cleanup itself, but the process of convincing the homeowner to accept that they must begin cleaning up.
We cater for deceased estate and hoarding rubbish collection by offering a full-service rubbish collection and clean. A process developed to leave you with a spotless and ready-to-use space by the time our team leaves.
Our team is hands-on and responsive during the clean, so we are able to leave specific items that have value and generally collect rubbish that the owner wants to be taken away. We ensure that no matter the size of your rubbish removal project, we can handle it, with our expertise, collection vehicles and passion for getting the job done.
Items collected during a hoarding cleanup
Rubbish and clutter
The most common items that are required to be collected are typically rubbish and clutter. Simply, junk. Clutter can ruin a space, make it look dirty and stain both walls and floors if it's left too long. Our professional teams are able to deal with the removal of rubbish and general clutter fairly easily and in not much time at all, depending on how much there is.
We make sure to check more thoroughly in hoarding and deceased estate rubbish collections for items that may have sentimental value or seem more important, so you don't need to worry about personal items being thrown away by accident.
Furniture
The disposal of old furniture and decor may also be required if the items are old, unused or simply broken. If these items have been too heavy for you to remove without assistance then there's no longer any need to worry. Our crew will do all the heavy lifting and move any furniture to our trucks for disposal.
When a removal consists of furniture we make sure that these items are either recycled, dismantled or disposed of correctly to reduce landfill waste.
Garden waste
If garden waste has built up over time in a front or backyard we are able to remove this for you, this often includes yard trimmings, branches, palm fronds and more.
All green waste is transported to either a recycling facility to be turned into mulch or wood chips or taken to a certified green waste landfill facility.
Appliances
When entire homes are required to be cleaned and all their contents and rubbish removed there are often a lot of appliances either hidden behind clutter or throughout the home. This can include things like microwaves, TVs and more.
We are able to collect these items for disposal and recycle at the nearest recycling facility or landfill sites, though we always try to choose the most environmentally friendly option.
A compliant disposal
As hoarding and deceased estate rubbish collection involve the removal of almost countless categories of items the cleanup and disposal are affected by a number of regulations which dictates the removal and disposal of e-waste, chemicals and hazardous materials as well as steels and recyclables.
We always ensure to separate and dispose of each item type correctly and in accordance with these regulations to mitigate the possibility of a penalty.
How we remove it
Physical Help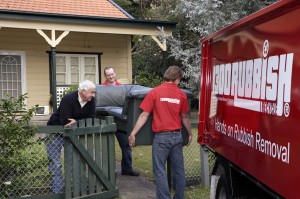 Our team will completely remove all of the hoarded rubbish and clutter within the home that you don't wish to keep without needing you to lift a finger. We do all the heavy lifting and even the actually detachment of drawers and cabinets from their fixtures or walls.
The Cleanup
When we've finished removing all of the items and materials you no longer wish to keep, we begin a tidy up of the space so it's left entirely clean and ready for use. This ensures little downtime and improved safety by making sure there's no glass shards or sharp materials left lying around.
The Disposal
We make sure to relay any e-waste or other regulated materials to government-owned or private facilities that are capable of dismantling, recycling or correctly disposing of them. We take the environmentally and ethically friendly approach to disposal of e-waste, plastics and cabling seriously and want to ensure our customers know this.
We collect from anywhere
Our team works with customers in the suburbs, inner cities and rural areas to assist in the disposal of hoarding and deceased estate rubbish collection.
We are able to visit homes, apartments and even sheds to offer our collection and disposal services to those who need it most and want back a safe, tidy and clutter free space. We make sure to not pass any judgment under any circumstance as cleaning up hoarding and deceased estates is often a difficult process.
Houses
The most common settings for our hoarding and deceased estate rubbish removal are homes and townhouses. We make sure to not make too much of a disturbance in the neighbourhood when cleaning and removing rubbish and other items from homes during a cleanup.
Our teams do all the cleanup work exclusively, though a hands-on owner or resident can simply step in and assist with the removal of items that may be important or sentimental, giving you peace of mind that important items are not discarded.
Apartments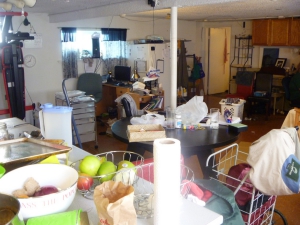 Locations like apartments, duplexes and units are also frequently visited by our teams. We know as these homes are closer together there is an emphasis on being as non-disruptive as possible and to also not block or cover shared driveways or doorways.
Sheds
If the area you need cleaned up and rubbish removed from is a shed, or a multi-living shed and a home, we can help with this too. No matter how much clutter, rubbish or number of appliances and furnishings you need to be removed, our team can easily lift and load them all into our rubbish removal vehicles.
We make sure that the entire process is seamless by either having a plan of action for the removal or consulting with you throughout the process just to make sure what we're removing is correct.
A new outlook on life
Hoarding and deceased estate rubbish and general clutter can severely dampen your lifestyle. Living in a cluttered and uninviting space, or not knowing what to do with a deceased family members belongings can be the cause of high-stress levels and general lack of motivation and stability.
To combat this, a professional and empathic rubbish removal companies like ours are able to do all of the work for you so you can be greeted with an entirely clean and tidy space and never have to deal with or look at all of the rubbish or mess again.
A cleanup designed for you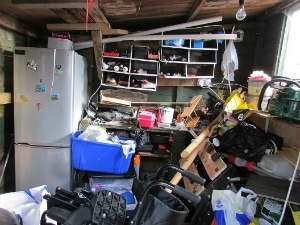 Onsite appointment
Book an appointment, and one of our team members will evaluate your site and requirements.
Our Quote
Based