What is household rubbish?
Household rubbish removal services are a perfect solution for those who are moving house, selling their homes or just want to declutter their home efficiently. Residential rubbish typically comprises of household waste, which can be divided into 5 broad categories.
Construction waste such as rocks, debris
Assorted waste like discarded clothing or furniture
Recyclable waste like paper, glass, aluminium cans
Biodegradable waste such as organic kitchen waste
Hazardous waste such as paints, fertilizers, transmission fluids
It is usually difficult to handle and treat all the above kinds of residential waste. 1300 Rubbish are able to assist with removing countless waste items from homes, like old furniture, general clutter, old bedding and  mattresses.
Your council can assist with the removal of hazardous chemicals, Recyclables and Biodegradable waste.
Our residential rubbish removal services aren't simple kerbside collection either. We take a hands-on approach and help our customers remove their household rubbish, and assist in the cleanup after all of the rubbish is taken away.
How Do We Remove Rubbish From Residential Sites?
Get a Free Estimate for Fast Junk Removal
Book an appointment with our team! Our rubbish removalists will completely remove all of the household rubbish with no hassle for you.
Let us do the hard work
We do all the heavy lifting and even help with the detachment of drawers and cabinets from their fixtures or walls. It's the easiest and quickest waste removal service!
We Will Cleanup
Once all of your rubbish is removed, we begin a tidy up of the space so it's left entirely clean and ready for you to enjoy. Not only does this mean you can use the space right away, but it ensures a safe environment for you and your family by making sure there's no glass shards or sharp materials left lying around.
We are environmentally responsible
As there are a number of regulations with household waste collection and disposal, from furniture, garden waste, appliances or chemicals you can rest assured that all of our team members relay your household rubbish on to the correct processing facilities to either dismantle, recycle or dispose of correctly.
We take the ethically and environmentally friendly approach to disposal of e-waste, plastics and cabling seriously and want to ensure our customers know this. A professional team and an ethical rubbish disposal reduces your impact on the environment and can prevent fines or penalties for improper rubbish disposal.
Household Materials We Can Pick Up
General Rubbish and Clutter
General rubbish and clutter removal are one of our more popular household garbage removal services. We collect a range of waste and rubbish items every day.
Examples of these items include:
Packaging
Boxes
Clothing
Décor
Bathroom fixtures
Furniture
A more difficult set of items to remove is old and unused furniture. These items are typically heavy, difficult to remove and are too large to fit into a normal sized ute or car.
Our team is able to lift and load furniture like tables, chairs, sofas, beds and more into our trucks and remove them in an environmentally friendly manner. You won't need to lift a finger.
Examples of these items include:
Dining tables
Daybeds
Office chairs
Desks
Sofas and lounges
Garden Waste & Yard Trimmings
You don't need to leave your garden and green waste sitting in a corner of your yard to decompose for weeks. It won't just look unsightly and take up space, but it can kill your grass and plants beneath it.
Examples of these items include:
Logs
Grass clippings
Trees
Palm fronds
Pots and pot plants
Appliances and E-waste
Items like fridges, microwaves, washing machines and dishwashers are heavy and difficult to remove for even the strongest people. We have the equipment and experienced team to make sure all of these white goods and appliances can be easily and effortlessly collected and disposed of.
Examples of these items include:
Computers
TVs
Tablets and smartphones
Microwaves
Fridges
Dishwashers
Washing machines
Chemicals and cleaning agents
Items that require a professional and regulation compliant disposal are toxic and hazardous chemicals. If you're doing an entire cleanup of your home, or want to throw away toxic chemicals, then you will need to contact your council and dispose of it responsibly.
Examples of these items include:
Household cleaners
Bleaches
Drain cleaners
Batteries
Flammable materials
Light bulbs
Bedding and Bed Frames
If you need a bed frame or mattress, or multiple bed frames and mattresses remove, then get in touch with us today. Our team members can carry them from a bedroom and put them into one of our trucks. Make bed and mattress removal easy.
Examples of these items include:
Bed frames
Bedside tables
Duchesses
Wardrobes
FREE QUOTE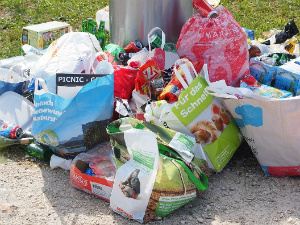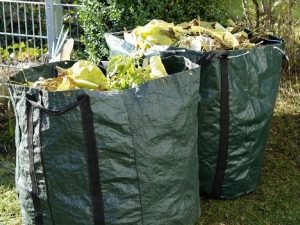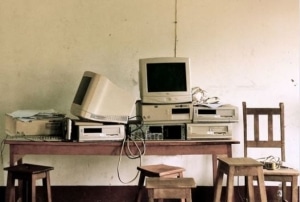 Residential Rubbish Removal FAQ
Are you Open 24 hours?
Yes, you can call us anytime, any day to organise fast and friendly residential rubbish removal.
How much will it cost to remove my household rubbish?
We have no fixed prices for our rubbish removal jobs. Contact us today for your free quote.
What rubbish will you take from my house?
We take almost anything. If it fits in the truck, we can remove it. Most of our jobs fall into these five categories:
Furniture and white goods
Garden waste
Electronic waste
Renovation waste
Carpet
Do you recycle waste?
We take our rubbish removal service seriously. We ensure that all of our products are recycled and disposed of in the most environmentally friendly manner.
Excellent
4.9
★
★
★
★
★
Based on 724 reviews from
Brooke Cherie
★★★★★
Very happy with the service from booking to collection. Staff are friendly and professional. I would definitely recommend and I will absolutely call in the future for more collection services.
Jane Lovell
★★★★★
Quick service, friendly team, and job done.
Lisa
★★★★★
Professional, punctual and great job
Lari
★★★★★
Great experience, crew were friendly, efficient and great at what they do. Customer service was also amazing. Was by far the most reasonable quote I recieved and they went above and beyond for the job. I offered to help but they were happy to do everything themselves. Highly recommend!