At 1300Rubbish, we understand how complicated and time consuming moving offices can be. There's so much to coordinate – organising removalists to move your furniture from one office to the next, booking a computer technician to re-establish network connections and trying to get your staff to agree to staying that little bit later on a Friday evening to lend a hand. Trust us, we know, we've had to do it ourselves.
1300 Rubbish can project manage your office move, leaving you to concentrate on what you do best.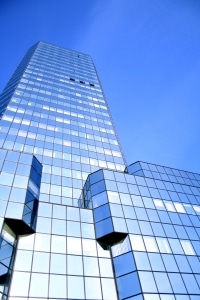 In such an uncertain economic climate, we understand that you don't want to be wasting time on the minor details of an office move when you need to be concentrating on your business. We can help you organise:
•Furniture Removal
•Office Strip Outs
•Electronic Waste Recycling
•Data Destruction
•Rubbish Removal
At 1300 Rubbish we have the experience and the contacts to organise most of your move for you, so you can focus on more important things.
Office Furniture Removal
Whether it's moving the furniture to a new floor, or a new office, or even getting rid of it all together, 1300 Rubbish can organise the lot. All you need to do is give our office a call and we will organise to give you an obligation free quote – depending on the size of the job, we may even be able to give you a rough estimate over the phone. Our prices are competitive and we will confirm all prices before we begin any work – no hidden charges, no surprising additional fees.
We work closely with furniture removal companies that specialise in office furniture, so we can organise the best services for you at the best price, and all it takes from you is one simple phone call. Our speciality is rubbish removal, so whether you are having a furniture upgrade or just want to clear out the storage cupboard, we are on hand to remove any rubbish left over from your move.
Office Strip Outs
With more than 25 years experience, 1300 Rubbish also offers a refreshing approach to office strip outs. Whether it's just one dividing wall that needs pulling down, or an entire floor redesigned, we are more than happy to help. Like our rubbish removal service, all prices and costs are confirmed upfront before the job begins.
We provide a complete, hands on service, which will include preparation before the job and clean up and debris removal when we finish. Our strip-out experts understand that you will be working to a tight schedule, and will work hard to make sure we finish on time, every time.
Electronic Waste Removal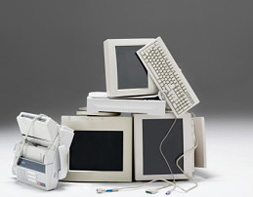 Office strip outs can often uncover obsolete computers no longer in use, or old printers that no longer work. There is little point in paying to have these taken to your new office, but it's important to ensure that you are disposing of them properly. Sending them to landfill can release hazardous toxins into the environment, and many tips no longer accept electronic waste.
Our sister company, 1800Ewaste, ensures that 95-98% of all ewaste they collect, by weight, is diverted from landfill using only ISO14001 approved refineries within Australia. The intensive nature of recycling includes the physical destruction of all electronic waste, so they can also ensure that any data remaining on hard drives and memory cards are also completely destroyed.
If electronic waste recycling and data destruction is something that concerns you, 1300 Rubbish can also organise the removal of your ewaste too.
1300 Rubbish – Your complete office clear out specialist.
So, if you have an office move on the horizon, no matter how big or small, give 1300 Rubbish a call today on 1300 78 22 47. One of our friendly customer service team would be happy to help you with any enquiries you may have and organise for our team to come out and give you a quote as soon as possible.
Excellent
4.9
★
★
★
★
★
Based on 724 reviews from
Brooke Cherie
★★★★★
Very happy with the service from booking to collection. Staff are friendly and professional. I would definitely recommend and I will absolutely call in the future for more collection services.
Jane Lovell
★★★★★
Quick service, friendly team, and job done.
Lisa
★★★★★
Professional, punctual and great job
Lari
★★★★★
Great experience, crew were friendly, efficient and great at what they do. Customer service was also amazing. Was by far the most reasonable quote I recieved and they went above and beyond for the job. I offered to help but they were happy to do everything themselves. Highly recommend!