1300 RUBBISH Company Profile
1300RUBBISH expands across Australia eliminating the arduous and time consuming task of removing rubbish and unwanted items from homes and businesses. 1300RUBBISH Pty Ltd, www.1300rubbish.com.au, is the first Australian company to provide a personal rubbish removal service to homes and businesses.
1300RUBBISH offer a superior and convenient rubbish removal service. They load all items and clean up before taking it away. Customers don't lift a finger. The service eliminates the hassle of trips to the local tip, ordering skips which require council approval, take up space and often filled by neighbours and, importantly, lifting heavy items. Yet it is offered at a very competitive price.
1300RUBBISH is now present in Sydney, Melbourne, Gold Coast, Brisbane, Adelaide and Perth. With many opportunities in most states of Australia due to the high demand from customers.
The type of rubbish 1300RUBBISH collect is very diverse and often isn't even rubbish. It can range from furniture, washing machines, refrigerators, desks, boxes and garden waste. 1300RUBBISH clear out vacated offices; factories damaged by fire; retailers' storerooms; building sites with left over material; houses being renovated; and homes which are full of rubbish.
1300RUBBISH are committed to recycling for a sustainable future. Drivers take the rubbish to transfer stations which recycle all reusable materials.
1300RUBBISH is the first company to create a strongly branded, polished and professional image in this industry. They have transformed the image of rubbish collection with their uniformed, personable staff and bright red trucks.
The business was established the business in 1989 going door-to-door around Sydney's lower North Shore offering to remove rubbish and has developed into a national rubbish removal business.
The team developed a real understanding of the demands of the market place and recognised early the key factors important to clients.
"Customers want to deal with professionals who understand that their time is valuable. We differentiated ourselves by being on time with a strong customer focus and friendly service,"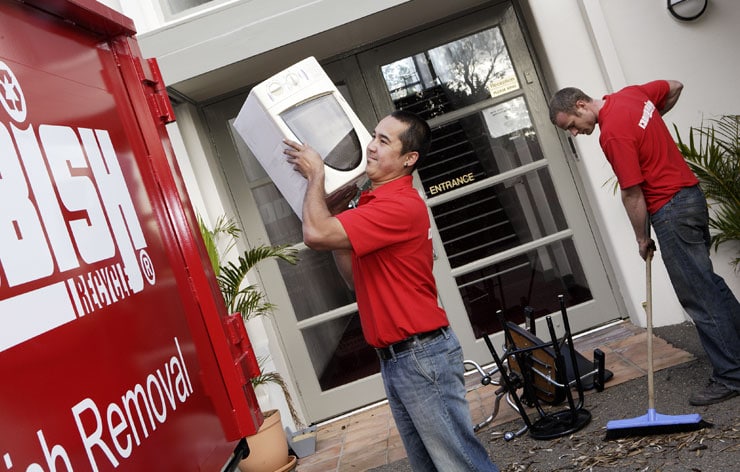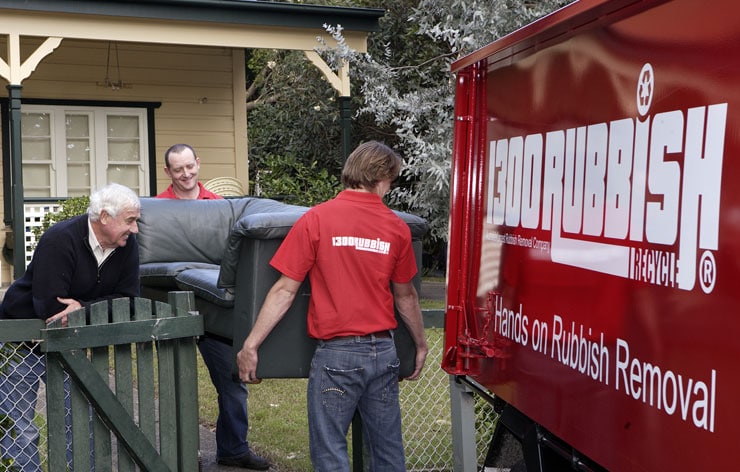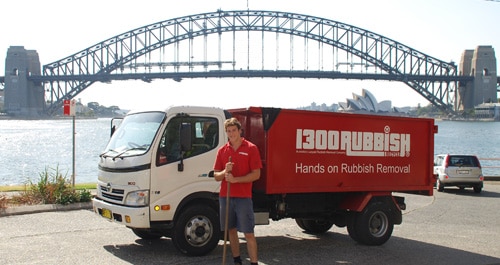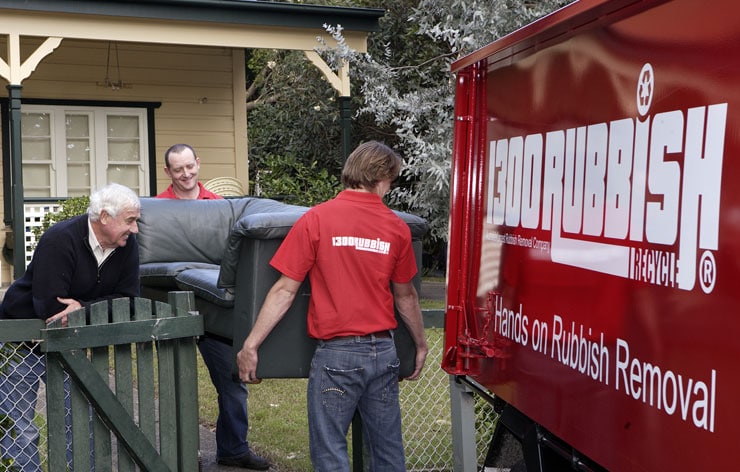 From Houses to Apartments – nothing is too much trouble. We remove your unwanted junk, rubbish, furniture & even fittings and carpet from where you tell us to.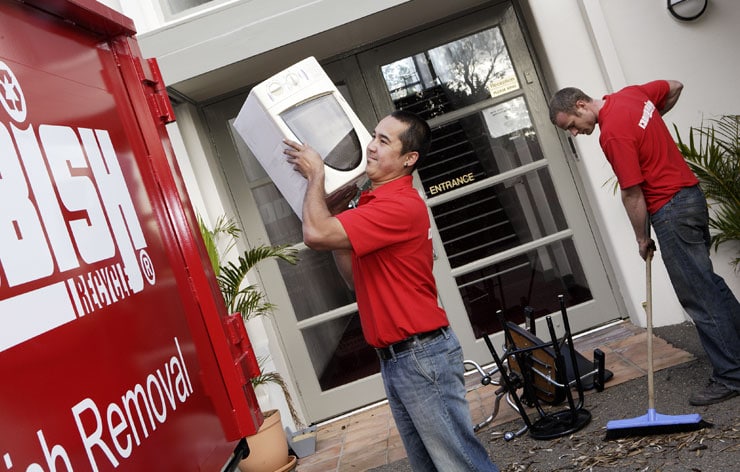 Be it Offices, Warehouses or Retail – we have you covered. We'll remove anything, from obsolete stock, IT or furniture or even whole strip outs.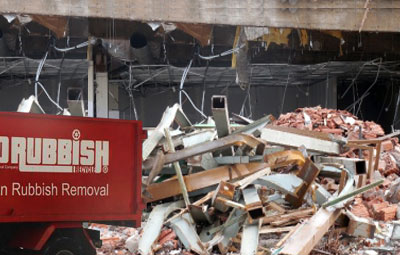 Reliable and Fast, we clean out any building or demolition site of rubbish and waste or even strip out fixtures and carpet – for a safer and more productive work site.
Eight service areas across Australia.
Sydney
Level 17, 9 Castlereagh Street, Sydney NSW 2000
Tel: 1300 78 22 47
Melbourne
Level 24, 570 Bourke Road, Melbourne VIC 3000
Tel: 1300 78 22 47
Brisbane
9A/204 Alice St,
Brisbane City QLD 4000
Tel: 1300 78 22 47
Adelaide
3/55 Gawler Place,
Adelaide SA 5000
Tel: 1300 78 22 47
Perth
202/37 Barrack Street,
Perth WA 6000
Tel: 1300 78 22 47
Gold Coast
QLD 4207
Tel: 1300 78 22 47
Geelong
Vic 3220
Tel: 1300 78 22 47
Wollongong
NSW 2500
Tel: 1300 78 22 47