What is construction rubbish?
During the construction or demolition of a building, there is always a large number of materials left over that need removal. This can include material packaging, bricks, steel and even glass. Those in the construction industry know removal of these pieces can often be difficult and time consuming. To remove construction waste you need the right equipment and knowledge in order to do it safely and according to regulation.
1300 Rubbish – A Professional Team
Taking into consideration the dangers of construction waste, it's important that businesses, developers and demolition teams pair up with a capable and safety-focused construction rubbish removal company.
1300 Rubbish makes sure that we relay all the rubbish and materials to the correct facilities for treatment, disposal, reuse or to be recycled to adhere to regulation and reduce our customer's environmental impact.
Reaching out to our professional construction rubbish removal team to take care of your development site's rubbish and leftover materials is your best bet at swiftly and safely removing all of your left over construction waste. No job is too big or too small for our friendly rubbish removalists.
How we Remove Rubbish from Construction Sites:
Typically the cleanup process begins when construction is complete, though you can also choose to clean up in stages throughout construction.
A professional team like ours makes the cleanup process effortless. You can rest assured that once we're done your site will be clutter and rubbish free and ready for the next stage of construction or development.
Onsite appointment
Book an appointment, and one of our team members will evaluate your site and requirements. Based on your site, timeframe and amount of materials we will provide you with a quote at an affordable price.
Physical Help
No matter the size or kind of waste materials, we will be able to remove them right away, without tradesmen or any other on-site team members helping. We keep our services effortless and that means we do the heavy lifting and loading of construction rubble into our trucks.
The Cleanup
When we have all your rubbish removed, we go over the area and do a quick tidy up to make sure we've left the area nice and clean and so it's ready to be used for whatever your next stage of development is.
Our Compliant Disposal
Our team will dispose of all waste and materials correctly and in compliance with the local council and federal law. We make sure to relay any plastics, chemicals or other regulated materials to government-owned or private facilities that are capable of dismantling, recycling or correctly disposing of them. We take the environmentally and ethically friendly approach to disposal of e-waste, plastics and cabling seriously and want to ensure our customers know this.
Construction materials we can pick up:
Recyclables
The disposal of these types of materials is heavily controlled by strict regulation. So, our team makes sure we are able to legally dispose of recyclable materials from construction sites and thereby reducing the possibility of penalties from councils.
Simply by disposing of recyclable waste incorrectly can result in fines of hundreds, and even thousands of dollars. Leave this type of rubbish collection up to us as we have partners who can ensure your leftover and unused recyclable materials are disposed of correctly.
Steel is one of the more common construction materials we collect. These materials are often bent or broken steel rods, frames and other types of scrap metal. As there are a number of regulations and safety requirements for both the collection and disposal of steel we make sure that our team members are dressed correctly, have experience and arrive with the correct vehicles to dispose of construction site steels.
As construction waste takes up a large portion of city landfill it is recommended that steel and other recyclable materials be correctly disposed of in a way that removes as much of it as possible from going into landfill.
Examples of recyclable materials we take:
Certain plastics
Glass
Aluminium packaging or construction elements
Cardboards
Steels
General waste
Some general rubbish we remove and tidy up from construction sites include construction material packaging and broken construction materials that can no longer be used.
Our customers will typically contact us to remove non-hazardous materials that are too large to be taken in a typical work ute or skip bin.
Examples of general materials we take:
Material packaging: boxes, plastics, scrap metal
Broken elements; doors, trusses, concrete blocks, gyprock
Hazardous Materials
These types of waste materials are often hazardous to the environment or to the public, as well as workers on site so it is paramount that these materials are disposed of by the correct teams, with the correct attire and in the most appropriate and safe way.
We partner with hazardous material disposers to ensure all these materials are removed, destroyed or relocated in the most environmentally friendly ways.
Examples of hazardous materials we take:
Flammable materials
Batteries
Lightbulbs
Chemicals
Rust removers
Drain cleaners
Concrete
Concrete rubble and bricks are another large and regulated waste material. They must be disposed of individually without being mixed in with other materials like soils or wood, as they are normally required to be crushed and disposed of that way – though it will depend on your local council regulations.
We make sure that the team members we send to collect waste concrete slabs or bricks have the right clothing and experience to get the job done effectively and as soon as possible.
Glass
The collection and removal of glass is one of the more dangerous and specialist tasks that business and development companies are required to do. Typically our glass removal services are utilised by companies for large shattered windows on building sites, as well as glass on machinery.
As it is clearly one of the most dangerous materials on a building site, glass removal requires the correct equipment and clothing.
Wood & trusses
A common leftover material from construction is broken or damaged roofing trusses, door frames, doors and more. These are typically an awkward shape or fairly large, making it hard for them to be disposed of.
When we collect wood or trusses from construction sites we relay these items onto the correct processing facilities nearest your location to ensure they are treated and disposed, or recycled where they can be.
Plastics
Plastics are another of the most common waste materials left over on construction sites, often packaging from building materials, food packaging, piping and PVC. These items are more simple to collect, but there are rules in place governing where they can be disposed. Plastics are typically required to be kept from going into landfill.
We make sure that all plastics are recycled or disposed of in the most environmentally friendly ways.
Where do we collect from?
Our experienced team and versatile waste removal trucks mean we are able to assist with construction rubbish removal no matter the site or location. Some of our customers are partners with large property development companies, and others are simply small businesses and sole traders so we have experience across a range of construction fields.
We can visit a number of construction sites and factories across all major capital cities including Sydney, Melbourne, Brisbane, and Adelaide and Perth.
Large development sites
Commercial development sites, housing developments or even industrial construction sites create countless types of waste that need to be efficiently disposed of.
When construction material removal is concerned, we assess the size and amount of waste that needs to be disposed of and prepare our vehicles and team members for the task. This can often involve protective clothing and more to ensure we are efficiently able to remove all of your development site waste.
Apartment complexes
Construction sites for apartment complexes and low rise apartment buildings present a challenge for builders and construction teams to collect and dispose of all their building waste in time due to the large footprint of the area they work in.
With our experienced, capable teams and waste transport vehicles we are able to perform waste removal no matter the size of the site.
Small business factories
Businesses with smaller sites and simple recurring material waste, like metal cut-offs, leftover timber or material packaging can benefit greatly from our construction waste removal services. With either one-time or routine collections, you can ensure the workplace is kept entirely clean and free of hazards.
We are able to establish ongoing collection services to routinely collect waste and general rubbish from our clients in industrial areas who create the materials for new homes, apartment buildings and sheds.
Sole trader workplaces
Often following the construction of a small building, shed or home there are a number of materials left over. Our rubbish removal team is equipped with the transport and expertise to remove materials safely and environmentally friendly without you needing to spend any extra time on the cleanup.
A comprehensive service
A professional, efficient and affordable rubbish removal company is the best way for your business and construction teams to get back to work as seamlessly as possible in a clutter-free and productive environment. Our team boasts over 25 years of experience, quality equipment and appropriate clothing to dispose of all types of construction and factory waste, no matter the size.
If you need your construction site or factory's waste safely and compliantly removed then get in touch with us and make an appointment today.
Construction Rubbish Removal FAQ
Are you Open 24 hours?
Yes, you can call us anytime, any day to organise fast and friendly construction rubbish removal.
How much will it cost to remove my construction waste?
We have no fixed prices for our rubbish removal jobs. Contact us today for your free quote.
What rubbish will you take from our construction site?
We take almost anything. If it fits in the truck, we can remove it. Most of our jobs fall into these five categories:
Recyclable waste like brick, concrete and roof tiles
Timber
Steel
Gyprock
Fixtures – Furniture and cupboards
Do you recycle waste?
We take our rubbish removal service seriously. We ensure that all of our products are recycled and disposed of in the most environmentally friendly manner.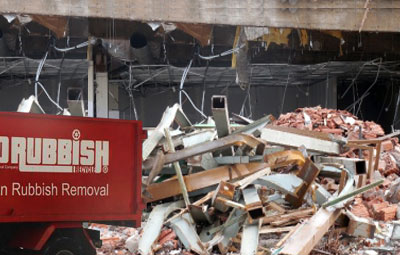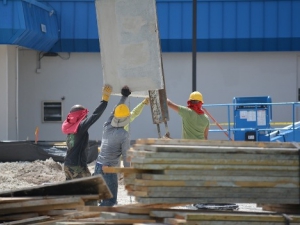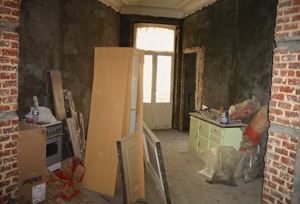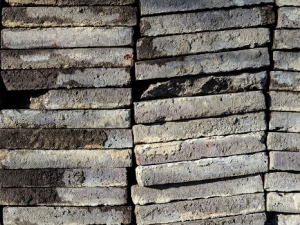 Excellent
4.9
★
★
★
★
★
Based on 724 reviews from
Brooke Cherie
★★★★★
Very happy with the service from booking to collection. Staff are friendly and professional. I would definitely recommend and I will absolutely call in the future for more collection services.
Jane Lovell
★★★★★
Quick service, friendly team, and job done.
Lisa
★★★★★
Professional, punctual and great job
Lari
★★★★★
Great experience, crew were friendly, efficient and great at what they do. Customer service was also amazing. Was by far the most reasonable quote I recieved and they went above and beyond for the job. I offered to help but they were happy to do everything themselves. Highly recommend!