Rubbish Removal Brisbane
Rubbish Removal Brisbane
A no-fuss waste removal service will allow you to enjoy your weekends instead of messing around with unwanted junk. No one wants the overwhelming feeling of an untidy, cluttered house or workplace, so it is time to do something about it. Regain your space, and take back control. 1300 Rubbish are always ready to assist you with your rubbish removal needs in Brisbane, and as a 100% Australian owned company with over 25 years experience in the waste industry, we are confident in doing all the dirty work for you.
1300 Rubbish has been keeping Brisbane free from unwanted waste for over 25 years. Comprehensive rubbish removal services for homes, businesses, construction sites and industrial companies in Brisbane.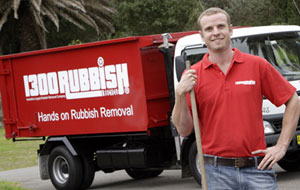 From Houses to Apartments – nothing is too much trouble. We remove your unwanted junk, rubbish, furniture & even fittings and carpet from where you tell us to.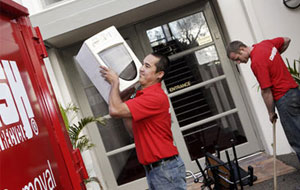 Be it Offices, Warehouses or Retail – we have you covered. We'll remove anything, from obsolete stock, IT or furniture and cubicles or even whole strip outs.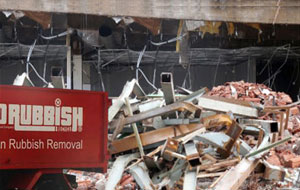 Reliable and Fast, we clean out any building or demolition site of rubbish and waste or even strip out fixtures and carpet – for a safer and more productive work site.