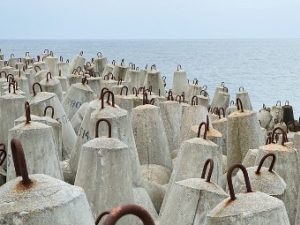 Business establishments are believed to be one of the biggest rubbish producers in Sydney. More often than not, office workers lack understanding on the value of every waste that they throw away in bins. When rubbish is not correctly disposed, it can lead to damaging results in the environment. These rubbish items can affect the city's waterways and reach wildlife consumption. If the situation persists, it will definitely poison the environment.
Majority of waste that cannot be re-used or recycled are usually disposed in landfills. Landfills can affect the quality of water, air and land. Methane gas, which comes from a decomposing organic waste is said to contribute to global warming if it's released to the air.
With this in mind, it's important to choose an eco-friendly rubbish removal solution in order to achieve a sustainable future for the next generations. Commercial companies are then expected to work closely with an eco-friendly rubbish removal service to keep their business spaces tidy, clean and uncluttered at all times while also promoting a green environment.
Identify recyclable Business Waste
Wastes such as paper and cardboard are one of the most recycled materials on earth. If your office is throwing away lots of this kind of waste, you can simply opt for a rubbish removal service that offers and supports eco-friendly solution to your waste problem.
Develop good recycling ethic in the workplace.
Making everyone else in the business involved with the company's advocacy on eco-friendly rubbish removal can do a lot in reducing waste which then leads to reducing costs. Through strong encouragement and sufficient amount of information, people in the business will gain a sense of responsibility in keeping an eco-conscious sentiment in the workplace.
Learn to segregate Business Waste
Most businesses would place separate bins with each one being used for a certain type of waste. It is one of the best ways to identify recyclable waste from unusable waste. These bins would either carry labels or come color-coded for easy waste management. Effective business waste management is also expected not to simply recycle and reuse rubbish. Companies ought to create measures that would help in reducing waste produced in the workplace.
Let a professional eco-friendly rubbish removal service handle dangerous Business Waste.
The type of rubbish that a company produces varies from one business to the other. Depending on the type of business, it is but natural to expect that some of the rubbish can be hazardous. Some of these can include concrete, scrap metal, glass and other building site rubbish. Companies are therefore discouraged from handling hazardous materials that can pose health hazards to business owners and employees.
Understand the various methods of Business Waste disposal.
Business establishments are also known to produce various types of rubbish. This can range from food leftovers to wooden furniture and electrical wires. It would be helpful if everyone would understand the varying ways of throwing away rubbish depending on the type of waste that is being disposed. Knowing each of these methods can help save the environment as well as keep the life-cycle in a healthy state.
How to arrange your Business Waste Collection
The quickest and easiest way is to call 1300 782 247 and have a chat to a friendly operator about your situation. They can quickly give you an idea of cost and timing and if it suits you, you can arrange for a pickup at your convenience. The truck will call you on approach and they will even sweep up afterwards – leaving your Business Waste a distant memory and your business clean and uncluttered. Call 1300 782 247 for a fast, easy quote or use the online form.
How To Manage Business Waste Sydney, Melbourne, Adelaide, Brisbane, Perth & Gold Coast
---
---