Unwanted furniture and household items can sometimes be extremely difficult to remove from your home, especially if it's broken or pre-loved. However, there are several ways to get rid of this junk for good. From donating to charity stores to hiring a furniture removal service, we break down the best ways to deal with unwanted furniture.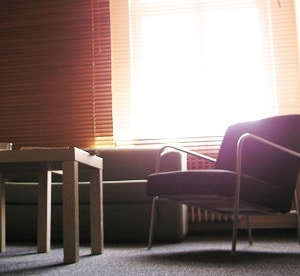 Donate, Reuse Or Sell Your Unwanted Furniture
Furniture Donations
Donating furniture is one of the best ways to get rid of any old chairs and lounges. These furniture donations are often then bought by students and the profits are provided to charity, making this a creative way to support the community.
Op shops like the Salvation Army, Vinnies and Lifeline will often take furniture that is still in good condition. The majority of these charities will also come to pick up your furniture if it meets their guidelines.
Although op shops will accept most donations like clothing and home-ware, it is important to note that they do not accept household items in poor condition such as broken furniture or stained mattresses. These items are most easily removed by one of your local furniture removal and disposal services.
Some general charity store policies are as follows;
Most stores will accept:
Clothing and accessories
Toys, books, CDs, DVDs and vinyl records
Homewares
Furniture
Electrical goods
Most stores won't accept:
Ripped, torn, soiled or stained clothing
Broken, ripped or stained furniture
Cracked or broken home-wares
Re-purposing Furniture
Re-purposing household items into works of art and other displays can also be another great way to reduce waste while still creating a cleaner and more vibrant home. The raw materials from old furniture can often be turned into things like desks, picture frames and more! This is a great activity to do with the kids while making your home unique and tasteful.
Selling Your Funiture Online
Household appliances and antique furniture can fetch good money on the second-hand market. Sites such as Gumtree, eBay and Facebook Marketplace makes it very easy to clean out your house and make a bit of money on the side.
Selling household items online can also be one of the easier ways to get rid of bulky items such as dining tables and chairs as people are often willing to pick up these items or pay for delivery if they are of good quality.
eBay is generally the best way to sell newer or gently used items for close to their retail value. Gumtree is best for selling things locally or if you are selling bulky items and Facebook Marketplace is the best place to move items fast.
Furniture Removal Services
If your furniture is not in great condition or on the bulkier side, you'll need the help of professional removalists if you can't move it yourself. Most of these services are quite cost-effective and require very little assistance from the homeowner, saving you time and money.
On top of bulky furniture, waste removal services can also remove E-waste and even green waste, often at the same time! Services like this cater to both urban and regional areas and usually take less than a day to finish as they are the experts in this field. Furniture removal services are also best when dealing with broken or stained items as they will accept almost anything, regardless of condition.
Do Removal Services Deal With Office Furniture?
Like home furniture, office furniture can also quickly pile up if left unchecked. If it is in too poor of a condition to be reused or resold, most furniture disposal services offer to remove unwanted office furniture.
This can include anything from office chairs, tables, filing cabinets, industrial lighting and more. Hiring furniture removal services for unwanted office furniture is a lot easier than selling it due to there not being much of a market for it and because of how cheap most rubbish removal services are.
Local Council Free Collection Service
Depending on what part of the country you live in, many local councils also offer free collections services to pick up items like old couches. This process often involves the homeowner having to sort their rubbish into piles depending on what type of waste they have. This then needs to be arranged out the front of the owner's house with the council clean up crew often taking weeks to arrive.
This service can be good for smaller cleanouts but larger and contaminated items often require a removalist service and will be turned away by the council crew. Legislation varies from state to state so it is worth checking with your local council to see their exact policies.
There are many ways to dispose of unwanted furniture and rubbish, with the best approach depending on the condition and type of waste. Generally, it is always safer and more convenient to go with the experts by hiring the services of your local waste removalists!