The Hands On Rubbish Removal Company
1300Rubbish take the stress and hassle out of rubbish removal for you.
Our teams are experienced in providing a fast, friendly and reliable service at an affordable price throughout Australia.
With more than 25 years experience, we understand the rules and regulations that surround many types of waste. We ensure that your rubbish, recyclables or waste materials, are disposed of correctly.
1300Rubbish takes pride in our service. We strive to be professional, friendly and punctual. With our experience and dedication to jobs both big and small, our service is hard to beat.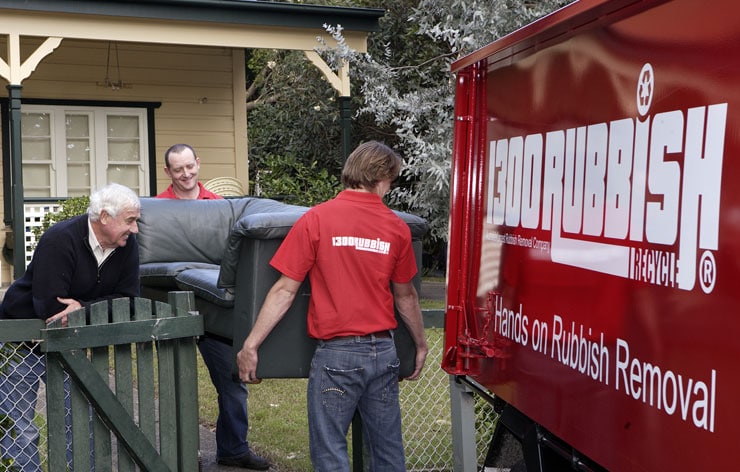 We provide a tailored solution to your rubbish problem. Using efficiency made possible through innovation and technology we offer prices that are hard to beat.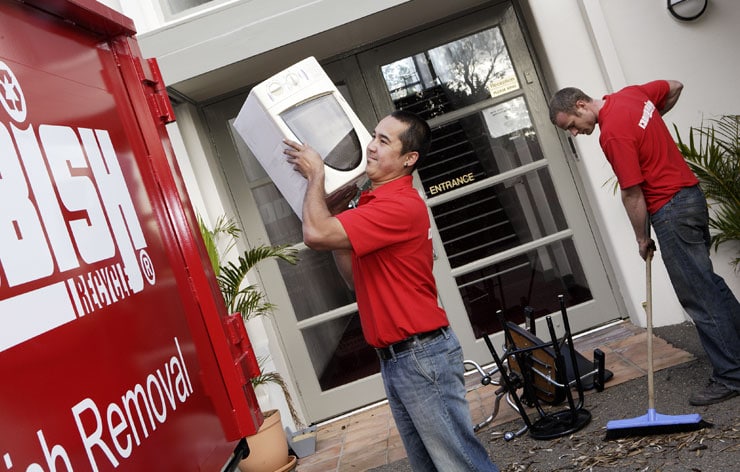 We Do All the Loading For You
You don't have to lift a finger – we pick up the rubbish where it lies. Once we've loaded your rubbish onto the truck, we do a thorough sweep-up.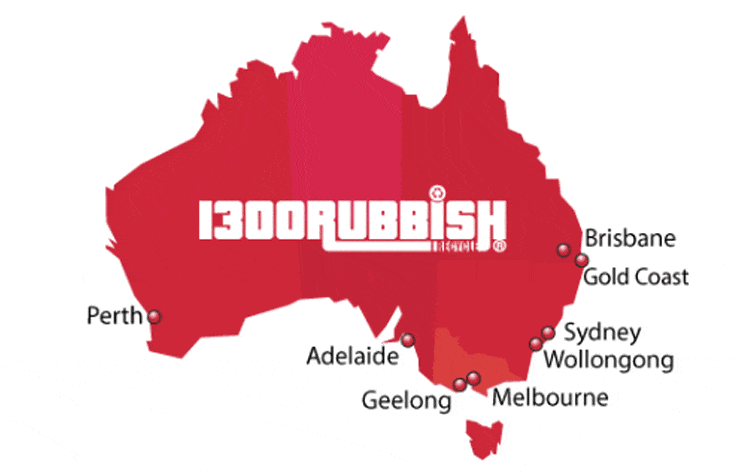 We service Sydney, Melbourne, Brisbane, Perth, Adelaide, Gold Coast, Wollongong and Geelong. To find out if we service your suburb click on the read more button below.
Rubbish Removal Adelaide
Our service
If you're looking for the most affordable and efficient rubbish removal service in Adelaide, then look no further. We have comprehensive rubbish removal services for homes, businesses, construction sites and industrial companies in Adelaide that require office furniture removal, green waste collection, household rubbish collection and even e-waste collection and recycling.
With team members based in Adelaide we know the city, and know where to have your rubbish ethically recycled, dismantled or disposed of as well as where to find your address.
When working with us you'll have peace of mind that all of your rubbish, no matter what it is, will be disposed or recycled in compliance with Adelaide's waste disposal regulations.
We service the entire city limits of Adelaide. That means from the CBD to Golden Grove and Happy Valley.
Read About Our Service
What we do
We offer a range of rubbish collection services that don't require you to lift a finger. Our team does the heavy lifting and will even tidy up the area. That means you'll have a clutter-free bedroom or office that is thoroughly tidied and ready to be used.
Once we've finished the collection and tidy up we take your rubbish to processing facilities who will dispose of, or recycle, your rubbish. This means that your waste has a lower chance of being thrown into landfill and harming the environment.
Comprehensive rubbish removal
Our rubbish removal services include everything from the removal of the rubbish to the final cleanup of your area that the rubbish was in. That means if you need someone to lift furniture, pull up carpeting or almost anything else you can think of, then we have someone who can do it.
This is a great option for those who want a helping hand or can't lift large items themselves or want someone else to do the removal entirely.
The final clean
When we've finished clearing out your area of rubbish or furniture etc, we will then go through and tidy the area up to ensure its free of sharp debris or anything like that. So whether your home, office or backyard needs a quick tidy up after the rubbish has been removed, we can do that so the space is ready to be used right away.
Experience, punctuality and pride
We take the quality of our services very seriously. So you should expect our Adelaide rubbish removal team members to be friendly, professional and prompt and our results to unparalleled.
Our cleanup and removal process has been refined further and further and we are able to assist no matter how complex or large your rubbish removal project is. When we're finished, we do the tidy up so you don't have to.
Transparent pricing
A large part of our rubbish removal is the simplicity and peace of mind. So we also offer easy to understand transparent pricing, so our Adelaide customers have a good idea of the cost of our services. If you're good to go with our rates, you let us know when to begin.
There's no chance of bill shock with 1300Rubbish.
Our expert Adelaide rubbish removal team and quality equipment mean we are able to assist in the removal of countless items ranging from:
View the list here
Green garden waste
Palm fronds
Grass cuttings
Wood and trees
Construction materials
Bricks and wooden planks
Wiring
Damaged materials
Glass and windows
Commercial and residential strip outs
Carpet removal
Linoleum
Printers and white goods
White goods and bedding
Fridges, freezers and more
Mattresses
Bed frames
Desks
Deceased estates and hoarding waste
General clutter and rubbish
Safely disposed
Adelaide has a few rubbish removal regulations in place that involve things like computers and electronics as well as chemicals and hazardous materials. So when you choose to work with us for your cleanup and rubbish removal, you'll know that we adhere to all of these regulations, mitigating your chances of a fine as well as being environmentally friendly.
When we collect household, commercial or industrial items we make sure to organise and separate them to make it easier for us to relay these items to processing facilities like recycling and hazardous chemical disposers.
When highly dangerous or environmentally damaging materials are concerned, we will transfer these directly to and Adelaide base resource recovery facility.
Capable Team
A team working in waste and rubbish collection for so long has given us the experience knowledge and allows us to efficiently collect transfer and dispose of the number of different types of rubbish which includes office electronic waste, household green waste and even construction steel, bricks and concrete.
Our mission has always been to provide efficient, affordable and environmentally friendly waste and rubbish removal services in Adelaide.
Leaving our customers with a clean, tidy and clutter free space that they're free to utilise more effectively is what we aim to do every time.
Suburbs we service
We offer our rubbish collection services to all suburbs of Adelaide from Seaford to Blakeview and everywhere in between, so no matter where you live or work, we can collect any unused materials, e-waste and more.
Make cleaning and rubbish removal effortless and get in touch with one of our friendly team members today.
Adelaide Suburbs we Service
From Bowden to Wayville we have Adelaide covered. On a typical day we'll collect unwanted furniture in North Adelaide, green waste removal in Keswick, rubbish collection in Toorak Gardens and some waste disposal in Unley.
We are the skip bins Adelaide alternative – forget the hassle and permits, we pick up the rubbish where it lies. You'll see our red trucks on the road every day – give us a wave, we are some of the friendliest Adelaide locals you'll meet.
Adelaide Suburbs we service: