When a person dies, the assets they previously owned become part of their deceased estate. A deceased estate is managed by the executor of the deceased person's will and is most often divided among immediate family members.
For many, gaining assets, especially real estate or property from a deceased estate, can be a difficult and distressing process. After a family member or friend passes away, their personal belongings, household furnishings and even their waste must be sorted through and disposed of.
This guide takes you through what a deceased estate entails and how to properly manage the assets you may have gained in the process.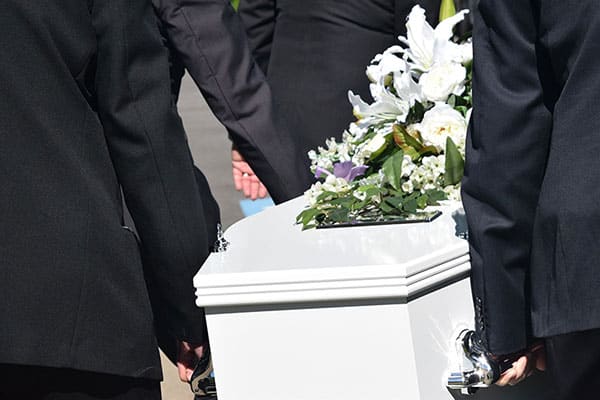 What is the estate of a deceased person?
The estate of a deceased person is made up of anything that the passed away individual owned. This includes any real estate, money, vehicles, investments (such as shares and stocks) and personal belongings. A deceased estate also includes any taxes and debts that have not been paid off.
What is included in a deceased estate? 
Essentially, a deceased estate includes everything that the deceased individual owned or took ownership of. This includes:
Any real estate they owned
Household belongings
Personal belongings
Vehicles
Investments- including shares, stocks and property
Physical cash
Money in their bank account
Any unpaid taxes
Any unpaid debts- including mortgages, credit cards and personal loans
Superannuation and life insurance policies
Who is responsible for administering a deceased estate? 
One of the most important instructions that should ideally be left in a person's will is the appointment of the executor of the estate. This person (or two people) acts as a legal personal representative of the deceased individual and is tasked with many responsibilities, including:
Making sure funeral arrangements are organised.
Obtaining a death certificate.
Informing government bodies, including the Australian Taxation Office (ATO), that this individual has passed away.
Paying off any outstanding debts from the deceased estate's assets. This includes doing a final tax return and paying off any other tax liabilities, such as superannuation payouts.
Distributing the residual estate to nominated beneficiaries (which are outlined in the will). If there is no valid will, the residual deceased estate is administered according to intestacy law.
What to do with a deceased estate property 
After the deceased estate has been administered, many individuals who have received assets of property or real estate are at a loss with what to do. You may receive an entire home filled with belongings, furniture and waste that must be dealt with.
There are many decisions to make when receiving an asset like this, including making a choice to keep or sell the property. If you have recently lost a family member or close friend, these decisions can be especially difficult to make.
Cleaning and clearing belongings  
When clearing a deceased person's estate, it may bring up feelings of grief and nostalgia. This difficult process may take time and can be challenging to undertake all in one go. When clearing out belongings from a person's property, whether it's for personal use or re-selling purposes, it's important to keep organised so you don't get overwhelmed.
Here are a couple of tips to make this tough process easier to undertake:
Work through the house room by room
Taking the step to begin cleaning and clearing can feel overwhelming. Beginning on a room-by-room basis can make the process feel less daunting and provide much needed organisation. A great way to tackle a large house would be by working from front to back, starting right at the front door.
Keep hold of sentimental items
Sorting which items, belongings and furniture to keep is another long procedure. When working from room to room, collect all the items in the rooms and sort them into piles.
We recommend sorting into three or four distinct piles: a pile to keep, a maybe pile and a dispose of pile. Your disposal of the pile can be sorted again into two categories, rubbish to be thrown away and items to sell or giveaway.
Of course, when collecting and sorting, it is important to consider the need to keep that specific item, but also the sentimental value it may hold. If a picture frame or even a piece of furniture like a table is connected to a specific memory, it may be in your best interest to keep a hold of it.
Focus on functionality
When collecting more household items, such as appliances, white goods and large pieces of furniture, the best way to sort it is by considering its functionality. Ensure that the appliance or object is in good working condition before adding it to your 'keep' pile.
If it is old, broken or not needed in your own home, it would be easiest to dispose of it (unless it has sentimental value of course). Consider which items are in good enough condition to be given away, donated or resold as well. A great way to keep organised is adding a small coloured sticker to 'need to be sold or donated' items in your 'waste' pile to save time.
Rubbish removal 
After clearing and cleaning the person's deceased estate, there comes the challenge of disposal. You will no doubt have a large mix of rubbish that will need to be disposed of, including food waste, general household rubbish as well as all of your 'waste' piles you created while cleaning.
If you can't fit everything into a regular rubbish bin, the next best option is hiring a rubbish removal service. Our professional team at 1300 Rubbish takes time and care to dispose of deceased estate waste, and are always respectful when dealing with the loss of a loved one.
We understand that it can be challenging to say goodbye to household and personal belongings of a deceased person, and take all the care necessary to make you feel as comfortable as possible. Our deceased estate rubbish removal includes all kinds of waste, including general and household waste, white goods, mattresses, large furniture and even green waste. If you have recently lost a loved one and gained the responsibility of a deceased estate, get in touch with us today for a free quote.