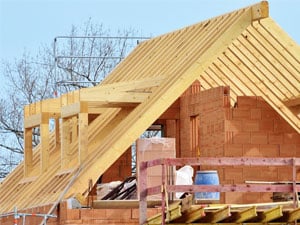 How To Start Reusing, Recycling and Removing Building Waste
The first step should be to identify the materials on your building site that can be recycled or disposed of in an environmentally friendly manner. These materials consists of:
Asbestos and materials which contain asbestos
Asphalt, brick and masonry blocks
Untreated wood, such as pallets or plywood
Drywall, ceramic and porcelain
Tiles, mirrors, toilets, sinks and bathtubs
Materials containing lead or mercury
Once you know what materials you have and what can be reused or recycled, you can work out how to dispose of or recycle your building materials. There are many options, including donating to recycling centres near you, selling the building waste online, either on specialist sites like building bargains, or on general trading sites like Trading Post or Gumtree, or simply hiring a rubbish removal company to take care of the building waste for you.
It is also important to remember that different materials will be reused, repurposed and recycled differently, and there will also be varying levels of interest from buyers. For example, a good quality door, sink, bathtubs and untreated wood will almost certainly be scooped up quicker than concrete, bricks and asphalt simply due to demand and ease of reuse.
Brick Removal and Disposal
Brick walls are strong, but sometimes foundations can crack or shift, or may need to be removed to change the overall structure or interior of the house. Unsurprisingly, removing individual bricks is relatively easy due to their small size, but when a brick wall or walls need to be leveled, the large amount of bricks which need to be removed can quickly become a removal nightmare if you have not planned well. However, compared to other materials like concrete or large chunks of metal, old or damaged bricks are easy to get rid of as long as you know what you want to do with them and have a plan in place. There are a number of different ways to dispose of bricks you no longer need.
Repurpose
The simplest option is to simply repurpose old brick into something else around the house. For instance, a novel idea is to use bricks from your house or garage shed and transform them into a retaining wall for a garden, for example. Another option is also reusing these bricks for landscaping if that is an option.
Recycle
If you don't need the bricks, someone else will. These materials have a great chance of being resold, either on specialist sites or general sites, which means you can actually make money from your rubbish without lifting a finger. Recycling your materials is also great for the environment, reducing the amount of materials entering landfill or recycling stations, while also putting a bit of money in your pocket.
Hire a professional
Concrete Removal and Disposal
You have probably heard the old kitchen tip of "cleaning while you go". This refers to the concept of removing anything you don't need as soon as it is no longer needed, which makes the end cleanup much easier and less daunting. Well, the same rule applies on worksites, and sometimes the things that are the most daunting are the heavy stuff, such as concrete.
Concrete is obviously dense, heavy and difficult to remove, which makes it one of the most daunting materials to remove. But do not fear, there is always a way to get rid of concrete, as long as you follow a few simple steps.
The first is to determine whether the concrete is "contaminated" or "clean". Contaminated concrete is concrete that may have been exposed to or stained by other materials around a construction site. It is possible to clean stains or moss using baking soda, laundry detergent or poultice, and to reuse, recycle or repurpose the concrete.
Other options of getting rid of concrete include:
An cheaper option is dropping the concrete off at a landfill, however you need to call ahead to ensure that they will accept it. The only issue with this plan is the multiple trips you may have to take to get rid of all of the waste.
Finally, the simplest of all the options is to hire a rubbish removal company to remove your concrete for you.
Untreated Wood Removal and Disposal
While we imagine wood to be easily recyclable, this largely depends on whether or not it is contaminated, which is also known as treated. Treated wood can include contaminants that can be harmful to people and the environment, and must therefore be disposed of differently. Treatment of wood can include:
Paint, oil, coatings, glues,  resins and/or preservatives
Nails, metal joints, connections, edge bangings
Untreated wood can be recycled in a variety of ways, including:
Being chipped into compost or mulch
Reused in pallets, buildings or landscaping
Any wood or timber which is not reused will be disposed of in landfill.
Asbestos Removal and Disposal
Any removal of asbestos or asbestos-containing materials must be carried out by a professional, as stipulated by the law. Due to the potential for harm that asbestos is associated with, it is particularly important to approach the removal and disposal of asbestos with caution, care and with adherence to proper health and safety procedures.
Improper handling of asbestos or asbestos-containing materials can put you, and the general public in serious danger of contracting diseases such as lung cancer, mesothelioma cancer and asbestosis, which have no cure at this time. There are serious fines and penalties for people who try to remove and dispose of asbestos themselves as it is not safe.
According to Asbestos.com, asbestos removal regulations include:
Planning the project properly
Preparing the work area
Wearing personal safety protection
Safety protocols in the work area
Knowing how to handle and dispose of the waste
Creating decontamination units
Following decontamination procedures
If you believe there is asbestos in your home, the best choice to safely remove asbestos is to hire a team of professional waste removal specialists who are expertly trained in how to do so quickly, safely and with little to no harm to the environment.
Carpet Removal and Disposal
Unlike asbestos, carpet removal is fairly standard and much less dangerous. Of course you can do it yourself, but it does depend on how much carpet you're dealing with and your level of expertise. The main tips for preparing for a carpet removal are as follows:
Move the furniture out to give you access to the entire floor.
Wear a dust mask to prevent unwanted inhalation of dust or particles, particularly if you are removing an old, musty or wet carpet.
Wear protective clothing, including gloves and a pair of close-toed shoes with thick soles to prevent yourself from stepping on a staple or tack strip or cutting yourself.
If the carpet is large, bulky or awkward, use a carpet knife or utility knife to slice it up into more manageable strips for removal.
Handle Hazardous Materials With Care
Waste removal is a serious business. While much of the removal and disposal of building waste is safe and easy, there is an element of risk when removing and disposing of materials which may be hazardous, or contain hazardous components. Because of this possibility, it is important to know the laws, what to look for, and why hazardous materials should be handled with care. 
Why You Should Dispose Of Building Waste Legally
While we shouldn't have to impress upon you the importance of following the law, sometimes people illegally dump, dispose of or abandon their building waste either out of laziness, apathy or ignorance. Building waste can accumulate and become overwhelming, but this burden shouldn't nudge you into making a poor decision which can impact the environment, the community and result in heavy fees and possibly even criminal prosecution.
Legal responsibility
If you or your company legally own the waste, the building or the site where the waste is being generated from, then you are responsible for the legal disposal of that waste. If it is not transported or discarded lawfully, you may be guilty of a criminal offence.
Compliance
Ignorance is not a defence of unlawful dumping or disposing of waste illegally. If you do not comply with the Environmental Protection Agency's guidelines, you can receive a penalty notice, be prosecuted and an individual or corporation can be convicted and have a penalty imposed.
You're not expected to know every letter of the law, but you are expected to be cautious, conscientious and thoughtful when disposing of your waste. Ignorance is not an excuse for disposing of waste incorrectly, and you should be sure to educate yourself before doing so, or hire a company who can do it for you.
Work With A Rubbish Removalist Company
By far the simplest and most low-hassle option is to simply hire or work with a rubbish removal company who will do all the heavy lifting and hard work for you. There are many benefits of contracting a rubbish removal company to do it for you including compliance and adherence to regulations, saving time and energy, nullifying risk of injuries, and the peace of mind.
If you do find yourself feeling overwhelmed, remember that you can 1300 Rubbish on 1800 679 451 to get quick and effective waste removal today!