Carpet goes through a lot, and sooner or later it will be time for an upgrade. In as little as three to five years, carpet can become dank, dirty and downright unhygienic for people with allergies. In fact, carpets have been found to trap pollutants like dust mites, cockroach allergens, particle pollution, lead, mould spores and pesticides, which can severely impact the quality of air, according to lung and breathing specialists. There is only so much a vacuum can do!
While your carpet situation may not be this dire, carpet removal, maintenance and replacement is a normal part of owning carpet. Perhaps you want to renovate your kitchen or hallway, and think the floorboards would bring the floorboard into the 21st century, or simply want a different colour of carpet to make the living room pop. Whatever it is, the carpet will need to be uninstalled and removed before you can get the living space of your dreams.
But carpet removal is not as simple as it sounds. There is a lot that goes into it, from the planning stage, to pulling the carpet up, deciding what to replace the carpet with, not to mention the unenviable job of getting rid of it all safely, efficiently and in an environmentally-friendly manner.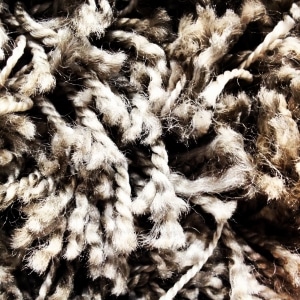 Carpet Removal – Planning
Most homeowners know when it is time for carpet to go. They often become matted and frayed, look weathered or dull, and can start to wear and tear in places. Sometimes furniture marks can start to damage the aesthetics of your carpet after years of pressure. In other situations, carpet might become damp, smelly, or be ripped and torn from the million different activities that go on in households all over the world. Whatever the reason for your carpet removal, you will need to plan the job into a series of steps.
1) Move the furniture / pack shelves
You can't just start ripping up carpet without first moving everything on top of the carpet out of the room. If this had not occurred to you, just think about the major inconvenience of moving all of the furniture and belongings out of a room and into another room of the house. It will be cramped, stuffy and uncomfortable, which is why you would want to minimise the amount of time that the floor in question is unusable.
2) Rip up can cut up the carpet and dispose of it
Once everything is off the floor, you may begin to pull up the carpet, cut it and dispose of it. We will discuss the finer points of carpet pulling, cutting and disposal later.
3) Remove the underlay and dispose of it
Carpet does not sit directly onto the floorboards or floor underneath it. There is usually padding of some description which acts as a protective barrier. This is called underlay and it must also be pulled up and disposed of. This will also be discussed below.
4) Prepare the floor – make any repairs / remove staples and nails
The state of the floor under the carpet will leave something to be desired. It will no doubt be dirty, dusty and may even be scuffed or have some more serious damage. Before you put carpet back down (If that is what you want to do), it is in your best interest as the homeowner to make repairs and do some maintenance while you have the chance.
5) Get the floor done by the carpet layer / sander
Depending on what flooring you have, and what flooring you want, you may need to call in a carpet layer or a professional sander. Of course, if you're a DIY guy, you might want to attempt it yourself, but be sure to avoid common sanding mistakes.
6) Replace furniture / unpack shelves
As common sense dictates, once you are happy with the floor, it is time to move your belongings back into the space. This is another good opportunity to replace any furniture that is also getting old, and to give your room a new, revitalised and refurbished look!
How To Remove Carpet – The Essentials
Pulling up carpet sounds simple, but it can be fairly taxing if you are not sure what you are doing. Additionally, there is always the possibility that if you employ the gung-ho approach, that you end up causing damage to the floorboards underneath. Below we list the simple, yet essential steps in pulling up and removing carpet. Remember that the best way to approach carpet removal is to plan the details, acquire the correct equipment for removing carpet, have a spare pair of hands to help, and do it when the kids aren't home.
Pull Up The Old Carpet
A great tip to remember is always start in the corner. Of course, there is more than one way to bake a cake, but starting from the corner gives you a sense of order and control. It will also be quite fulfilling watching that carpet-less space get bigger and bigger, rather than pulling up random pieces from the middle and sides. If you cannot do it by hand, use a utility knife to slice a little notch which you can pull back on. Carpet is usually attached to tack strips, so you do not have to worry about damaging the floor underneath too much. Use two hands and pull the carpet smoothly off the tack strips (you'll hear the satisfying ripping sounds) and towards the corner of the room.
Remove The Underlay, Tack Strips And Carpet Pad
Carpet does not attach directly to the floor underneath. There is usually underlay, tacking and/or a carpet pad that the carpet is attached to to provide some buffering to protect the floorboards from damage and to provide extra cushioning.
Underlay is usually made of felt, foam or rubber, and is held in part by tack strips which are stapled, glued or nailed down to the subfloor. This must also be removed, however it is generally the same process as the carpet. Begin from the corner (use a knife if you cannot pull it up), and pull the underlay up towards the middle.
Make sure you wear gloves! The only thing underlay staples enjoy more than holding down carpet is biting into fingers.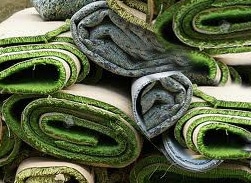 Cut Carpet Into Strips
The best way to manage the carpet is to cut it into strips. While you can do this at the end, the most ideal way to keep things neat and ordered while you work is to fold the carpet that has been ripped up and then cut the carpet into manageable pieces at the same time as you are pulling it up. This not only makes removal easier, but it also ensures a safe working environment which minimises trips and falls.
Floorboard, Flooring Or New Carpet Installation
What do you do next? Well, this depends entirely on what you want the space to look like and what you are working with. If you have nice hardwood floors underneath your carpet, this might be the perfect opportunity to leave the carpets off and embrace the wood.
If you are a renter, don't worry! There are plenty of ways to cover up an ugly rental apartment floor without ripping up the carpet.
Who Has The Time To Remove Carpet?
Carpet removal is a big job which involves a lot of moving parts.  Many busy people simply do not have the time, energy or inclination to pull up and remove their own carpet. Not everyone is a DIY guy, and that is totally OK! In fact, there are plenty of rubbish removal companies who can take care of the big jobs for you.
The great thing about hiring a rubbish removal company is that they take care of everything, removing the carpet the easy way.
Carpet Removal Services – Removing The Easy Way
You don't realise when you're standing on it, but carpet takes up a lot of space. This means that it can also be a bit of a pain to remove. Fortunately there are companies like 1300 Rubbish who are experts in removing rubbish of all shapes and sizes safely and efficiently. These rubbish removalists will take care of your carpet in five simple steps:
1) They will move the big pieces of furniture for you if required
2) Rip up, cut up AND dispose of the carpet
3) Rip up the underlay and dispose of it
4) Depending on your instructions they can either rip up or leave alone the tack strips (be sure and ask your carpet installer if they want them left as they can sometimes be reused).
5) They even sweep up afterwards!
Old Carpet Removal And Disposal Options
As you have read, a lot goes into carpet removal, but don't let that dissuade you from getting the floor of your dreams. As long as you have a realistic idea of what you want, a plan for how to tackle it, and a way to dispose of all of the old, dusty carpet, you will be just fine.
For an easier and safer way to remove a carpet, you can call 1300 Rubbish and we will take care of everything. Simply dial 1300 78 22 47 to talk to our friendly customer service team. Get a free and non-obligation quote when you call us today!