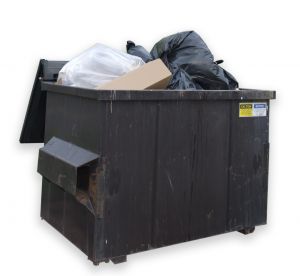 Whatever your business, we at 1300Rubbish make it our business to make your lives as hassle free and easy as possible. Whether you're a landlord, a commercial retailer or an office manager, our fully trained and helpful staff are waiting to assist you.
Focus on your sales and not your rubbish with 1300 Rubbish and our commercial clear outs.
No matter whether you're a large retail chain or a small local store, all commercial outlets have their own rubbish removal needs.
With over 20 years of experience, 1300Rubbish are accustomed to dealing with all sorts of weird and wonderful rubbish removal requests. So, if you need your rubbish removed out of business hours or you'd like a pile of fixtures and fittings transferred to another store – we can help! Our drivers start work at 7.30am Monday through to Saturday, and they've also been known to work through the night on certain strip outs. One of our biggest clients is one of Australia's largest retail outlets, and we're often transferring shop fittings and furniture between their stores. We always go that extra mile.
Let 1300Rubbish manage your commercial rubbish so that you can continue managing your company.
At 1300Rubbish, we don't just remove your rubbish, we can also project manage the entire strip out. You might be moving to a new office or remodelling your old one – whatever your needs 130Rubbish are flexible enough to take a huge load off your mind, so you can concentrate on the more important things in life.
1300Rubbish are used to working in commercial office environments, so we understand the importance of good practise. We know that your time means money, so we are always prompt and extremely efficient with our time.
Fast and efficient rubbish removal for landlords
Letting a unit or a house can be traumatic enough, with all of the paperwork and maintenance expenses. But what happens when a tenant leaves behind their old furniture and bags or rubbish the day before your new tenants are expected to move in?
At 1300Rubbish, we aim to complete every job within 48 hours of your call (subject to availability), and always try to work around a time that suits you; we book in two hour time slots and call 20 minutes before we arrive, so you don't have to wait around all day.
Commercial Clear Outs – Let 1300Rubbish take care of it…
So, whatever your commercial clear out needs, call 1300Rubbish today and see how we can help your company. Our friendly customer service team are waiting to hear from you today on 1300 78 22 47.