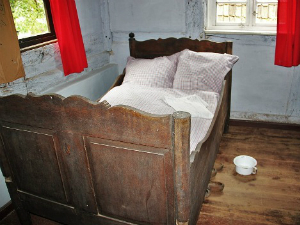 Losing someone dear can be one of the most difficult times in a person's life. While it's true that the mourning period is only temporary, you may get constantly reminded of your loved one every time a personal belonging comes into view. Seeing such belongings regularly can make the healing process a bit slower than usual no matter how hard you try to ignore its sight.
Cleaning up the estate of a loved one who had passed away is not an easy task to take. For children who have lost their parents, the estate could just be the place where they grew up. It is also the same place where lots of memories were built and emotions were nourished. Cleaning up a deceased estate rubbish can therefore be time consuming. There are so many things to consider and decided on such as deciding whether they have to be thrown away permanently or they should be kept and remain with the family for future generations.
How companies can help
If you are having difficulty in deciding on whether a deceased estate rubbish is qualified to be thrown away and be out of sight permanently, there are a number of specialized companies that can make things easier for you. The professional team at 1300Rubbish uses a proven system that makes them fully ideal for the task at hand. With more than 15 years of solid track record in the industry, they can help you in getting rid of a deceased estate rubbish even without a pile being made on your part. Simply give the team some instructions on where the rubbish lies and should be picked up.
Hands on deceased estate rubbish removal
The best thing about seeking help from a company is that you can expect to get a hands on service that is truly fast and efficient. The team at 1300Rubbish will make sure that the deceased estate rubbish is gone without a trace, allowing the house to be ready for other purposes that your family may have for it. After taking away the rubbish, the team shall bring it to a place where recycling is possible. This way, you can be assured that the rubbish is disposed of as timely and as efficiently as possible.
Outside cleanup of a deceased estate rubbish
A good deceased estate rubbish removal team will also handle the clearing of rubbish outside the property of a deceased loved one. One example is the backyard which is expected not to look that great after being left idle when its owner had passed away. An expert cleaning company such as 1300Rubbish can easily alter the garden thoroughly by ridding it from trash and making the area free from dead leaves as well as other types of vegetation. The service also includes getting rid of overgrown bushes and building rubble. As a result, the backyard gains an entirely new appearance and is now ready for new uses by the family.
Arranging a deceased estate rubbish collection
Stop worrying and start calling 1300Rubbish at 1300 782 247 to talk to a friendly team operator to discuss about your deceased estate rubbish removal needs. In just a few minutes of talking, you can get an idea of how the task will be handled which includes the cost involved and the timing that can be expected. You can also use the company's online form which allows you to receive a quote through email.
---
---