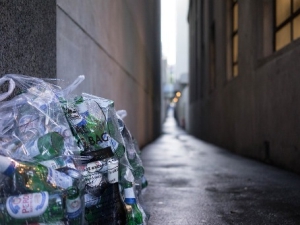 A domestic rubbish removal is one of the best ways to deal with unwanted waste after you have recently moved to a new home, conducted a clean out or you're simply looking for a more convenient method to dispose rubbish. After all, a rubbish that has been left unattended and allowed to accumulate for too long can attract uninvited house pests such as roaches, mice and other rodents.
Commercial rubbish is defined as a type of rubbish that is produced as a result of running a business which includes lawn and garden clippings brought by the normal maintenance of business area and premises. It also includes customer-produced rubbish such as food containers and wrappers.
Safe and Efficient Way to Get Rid of Domestic Rubbish
You may be under the impression that getting rid of domestic rubbish is a simple and easy task but that is not usually the case. It is still important to know some basic steps you can take in order to ensure that you are getting rid of your domestic rubbish in a way that is safe and more efficient.
Here are some of the basic steps you need to get yourself started.
First, identify and sort out your rubbish into those that are recyclable and non-recyclable.
Second, once you have sorted out your recyclable rubbish items, you can collect them using clear plastic bags. Some of the recyclable items you can put in the plastic bags are paper, plastic waste, cardboard and empty drinks cans. Remember to first flatten your cardboard boxes to make it safer to transport to the rubbish disposal center.
Third, use a separate bag for all your glass rubbish items.
Fourth, use black garbage bags for items such as polystyrene packaging, food and other non-recyclable rubbish items.
Fifth, remember to transport your domestic rubbish to the disposal center using a suitable vehicle.
Sixth, find the nearest household waste recycling centre where you can drive your domestic rubbish away.
How Commercial Rubbish is Generated
There are several types of activities that would often result in generating commercial rubbish. These would include:
organizing concerts and other entertainment events
activities that are carried out by churches
activities that are carried out by charitable institutions
educational services
health services which include operating a nursing home
veterinary services
primary industries which include fishing, forestry and agricultural
hospitality services which include catering
accommodation services
activities that are carried out within a domestic premises involving parties that have agreed on a commercial arrangement
reprocessing, resource recovery, sorting and recycling operations
wholesale or retail trading
mining
industrial and manufacturing processes
other business activities which include services under the administrative sector
If all of these information seem too overwhelming to handle, you can rely on our team at 1300Rubbish to get rid of your domestic and commercial rubbish. You can reach us by dialling 1300 78 22 47 and our friendly customer service team will be more than happy to give you a free and non-obligation quote for your Rubbish Removal.
---
---