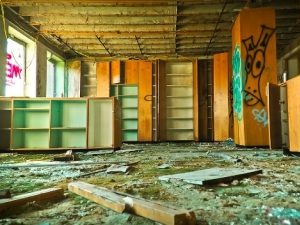 Moving to a new office can both be an exciting and a stressful time for you and your colleagues. While you may dream of seeing yourself in a new room with new furniture, you just can't ignore the fact that there is also the prospect of removing old and unwanted furniture pieces.
Determining the number of furniture pieces for disposal will depend on certain factors. These can include the new office's location, size and building type. The more floors and rooms there are, the higher the chances of having more furniture pieces that should be removed and disposed.
While it is true that removing and disposing unwanted office furniture seemed cumbersome, there are several things you can do to accomplish the task in the shortest possible time without compromising safety.
Make an office furniture inventory using a predetermined inventory process.
You can use a spreadsheet to create a comprehensive inventory document. Record important details such as furniture types, brand of each furniture piece, year of acquiring (to determine age), whether it is still in good condition or not, location and dimension. There's also an option to take a photo of each piece in order to help with the assessment.
The inventory will definitely allow you to understand the market value of each furniture piece and learn whether such disposal will generate return.
Identify the manpower requirements for office furniture removal and disposal.
 It's but natural to expect that office furniture can be a whole lot heavier and even bigger than the regular furniture found in the house. Apart from these, there is also the need to do a lot of lifting, carrying and moving. The key here is to find the right number of people who will do the task on hand. Using a copy of the office furniture inventory, you can outline certain designations to the people concerned in order to make them more focused on their assigned task. This will make the movement more systematic and orderly since everyone is expected to know what they are supposed to do.
Specify a time frame and stick to it.
 Planning an office furniture removal and disposal also needs smart time tracking skills, good scheduling and a lot of common sense in order to meet certain goals. If you're moving from one floor of the building to another, you may want to check on the availability of a service elevator. If the plan is to move the furniture to a new building, check on the distance to be traveled and see if there is a particular time of the day or day of the week to do things with no issues. You can also consider doing everything after office hours when there are few chances of involving other people in an accident because of furniture mishandling.
Find out if the company has a waste diversion mandate.
Reusing and recycling office furniture can definitely help in reducing landfill waste. Advocates of sustainability will truly appreciate a company's commitment to reduce waste as a way to support certain goals and objectives. These can include waste reduction goals, health and safety compliance and community awareness.
How to arrange your Hard Rubbish Collection
The quickest and easiest way is to call 1300 782 247 and have a chat to a friendly operator about your situation. They can quickly give you an idea of cost and timing and if it suits you, you can arrange for a pickup at your convenience. The truck will call you on approach and they will even sweep up afterwards – leaving your hard rubbish collection a distant memory and your house clean and uncluttered. Call 1300 782 247 for a fast, easy quote or use the online form.
Best Ways To Have A Quick And Safe Office Furniture Removal And Disposal Sydney, Melbourne, Adelaide, Brisbane, Perth & Gold Coast
---
---