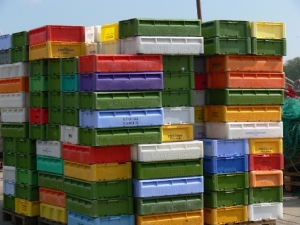 Keeping a storage unit is usually desired by those who need a temporary, fast and secured way to store their things. They tend to rent spaces which are not only big enough to fit all of their items in but also have enough space where they can fit themselves inside while allowing them to move around when they need to work on something.
Many people would choose getting the smallest possible storage unit available as a way to save money. Oftentimes, however, people are also faced with paying huge amounts of money each month to a Self Storage company in order to keep stuff that they don't really need.
Why A Storage Unit Cleanout Is Essential
Storage units should be treated as a temporary place where you can keep your things for a period between 3 to 6 months. They are not meant to be used for as long as you live. Otherwise, abandoning your stuff in a storage unit would incur a lot of money spent on storing items as compared to earning a good amount from selling everything and spending for new items as their replacement in the future.
Moreover, storage units are highly likely those types of places which can easily attract rodents, bugs, roaches, mold, mildew and other elements that are destructive as well as health hazards. The sooner you can get rid of your items in a storage unit, the better you can avoid all of these nuisance while saving money on the side.
Easy Storage Unit Cleanout
Need to haul things out but not sure where to start? Before making a final decision on whether it's time to throw things away, you need to figure out how you can fully benefit from the move.
First, you need to get organized. You can do this by identifying which among your stuff are worth selling and which ones are meant to stay inside the storage unit. Place all saleable items with one another in a certain spot in order to separate them from the rest.
Next, keep a record of everything that has value. This will help you a lot when you need to do some research on the price ranges. If time permits, you can also opt to gather a detailed description of each item along with reviews and have your copy printed to make everything look more enticing.
After doing your research and identifying price ranges, you can start setting your prices and advertise the sale. You can begin advertising with the local online ads, posting a sign at strategic places around the neighborhood or even advertising through social media.
A fun way to do it is by hosting an open sale right in your storage unit premises. The best time to conduct an open sale is on a weekend where you can expect more potential buyers. You can be better prepared for the influx of "customers" by providing some folding seats, cold drinks and an extra hand.
Let our team at 1300Rubbish clear out your storage unit by calling us today at 1300 78 22 47. Just dial the number and get a free and non-obligation quote from our friendly customer service team. Call now and take advantage of our fast, friendly and reliable service.
---
---